Fishing Iceland offers self drive and self catering tours for salmon & trout fishing in Iceland
The self drive tours are planned by your needs for accommodation, fishing and cost.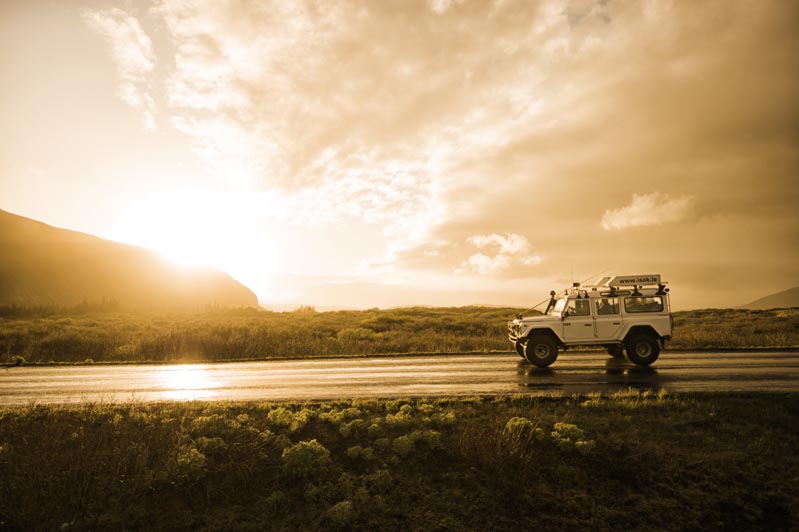 Self drive -Highlands and Laxa in Adaldalur or RiverSvarta
Here are description, details and offers for self drive week fishing
Fly fishing tour: Highlands and River Laxa in Adaldalur/trout
Timing: June-July-August
There will be a person at the Airport with 4×4 Jeep, permits, maps and GPS navigator when anglers arrive to Iceland.
Fishing: Highlands
Fishing season: From June 1st August 31st
Prime time: All season
Average size: 1-3 pounds, common to get over 5 pounds
Tackle: Single hand, line weight 4-7 floating, intermediate
Access: Very good.
Number of rods:8
Distance from Reykjavík: 245 km
Lodging: Self catering or Highland center Hrauneyjar
Lake and River combo
The trout can be extremely aggressive in the Kvislaveita. It's fantastic to fish with streamer and floating line in the surface.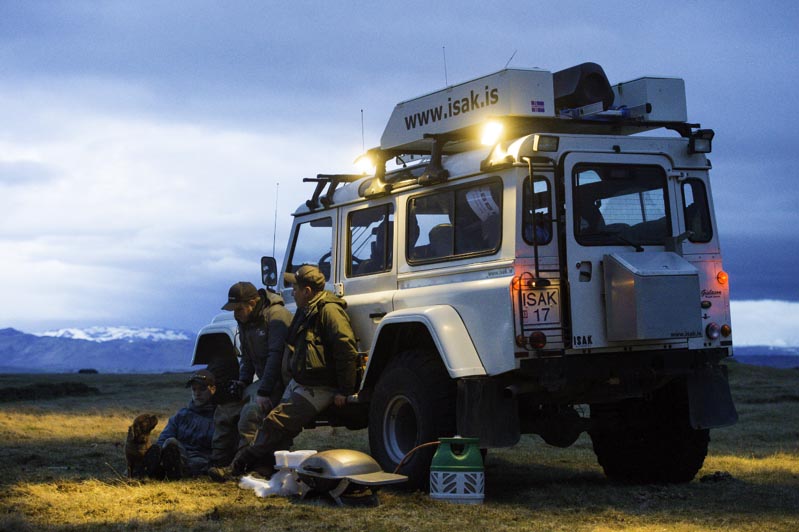 In 1980, The National Electricity Authority commenced work on the project of combining several rivulets and small lakes to increase the water supply for its hydroelectric power plants. The project was divided into 5 phases, four of which were finished in 1985. Dams were built to divert water from spilling into River Thjorsa to Lake Thorisvatn. The total area of the new lakes is about 21 km2 and they are connected by ditches.
The trout in Kvislaveita is the same as in the Highlands area Ice Age trout who has been tere for 10.000 years. The fish is fantastic to eat and to make sasimi on the river bank. Those lakes have been fished with good results and keen angler can catch up to 25 wild Trout's during the day.
Tindavatn:
Tindavatn is a part of Veidivotn area. Tinda has been private for decades and the protection of the Brownies has made this lake unbelievable. Tindavatn has a catch and release policy and the size of the trout's confirms that.
Can you image how it would be fishing on the moon? Fishing Tindavatn in Iceland is closest you can go. The movie Oblivion with Tom Cruise was shot in the area. It's unique to fish in this landscape.
Now we have open rods there and for Trout fans it´s something they must check out.
The Brownies are not just many they are also huge, averaging size 3-4 pounds
It´s not uncommon to catch trout up to 10 pounds!! And there is an chance to catch over 15 pounds trout in the Lake
Accommodation:
Versalir by the river bank: Selfcatering, 4 person per room, no electricity but good kitchen to peeper meals. Sheets by request. 50 Min drive to Tindavatn
Hrauneyjar: 35-45 min drives from Kvislaveita ,30 toTindavatn: Highland center. Nice double rooms with private shower.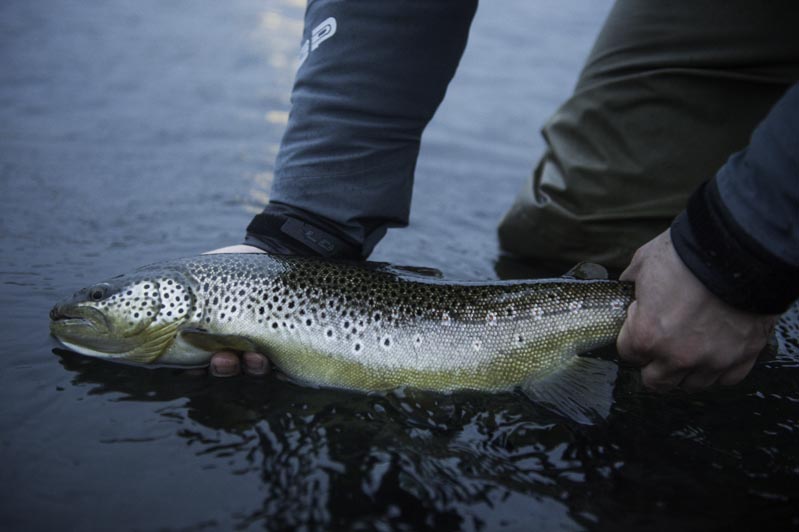 Fishing season: June 1st to August 31st
Average size: 1-3 pounds.
Tackle: Single handed, floating line. Line weight 3-7.
Access: Good.
Number of rods: 2
Distance from Reykjavík: 488 km
Lodging: Self catering
River Laxa is without a doubt among the best brown trout rivers in the world as well as being an enchanting river to fish. The lush vegetation and the rich birdlife along the river is a joy to watch. River Laxa is the most fertile stream in Iceland. Black fly larvae sift substances from the water and constitute the river's most important food.
The brown trout are of all sizes but the main attraction besides the stunning nature is the sizable average weight. The most common size of fish is two up to five pounds but six up to eight pound "brownies" are not uncommon at all. Several larger brown trout are also caught every season.
It alternately cascades or flows in still pools grown with wood cranesbills, angelica, buttercups and willow. When running through the valley the river has mainly gathered its strength and flows like a tide, broad and powerful.
Streamer flies seem to be the early summer most productive, but later on weighed nymphs fished upstream with strike indicators take center stage as well as fishing with dry flies.
River Svarta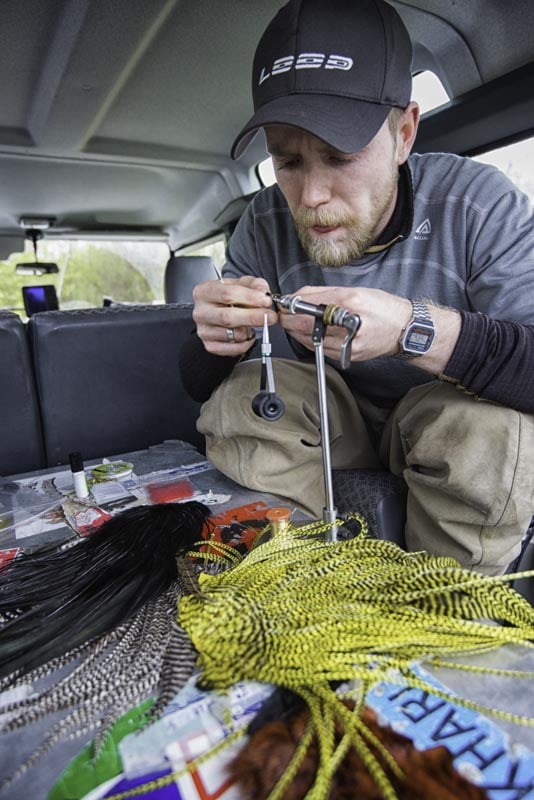 Svarta river fly only C&R
The Svarta is one of many rivers with the same name in Iceland so be advised that this one is located in the Skagafjordur district in the north of Iceland. What most Svarta rivers have in common is that they are tributaries to bigger glacial rivers that often look to be white. So the clear water rivers look black in comparison and hence the name Svarta (e. Black River).
Fishing area starts above the Reykjafoss waterfall and right on the edge of the waterfall some big trout often hold. The river is fished normally with 4 rods at any given time with an option of adding 2 rods in special circumstances.
Early in the season fish tend to hold mostly in the lower regions of the river where warm water seeps into the river from the ground. A walk from the edge of the waterfall and up to the bridge a few kilometers upstream can be magical and anglers can really lose themselves there on a good day. Later the fish spread out more and can be found all over the river that spans between 20-30 kilometers. There sure is plenty of water for each angler to fish.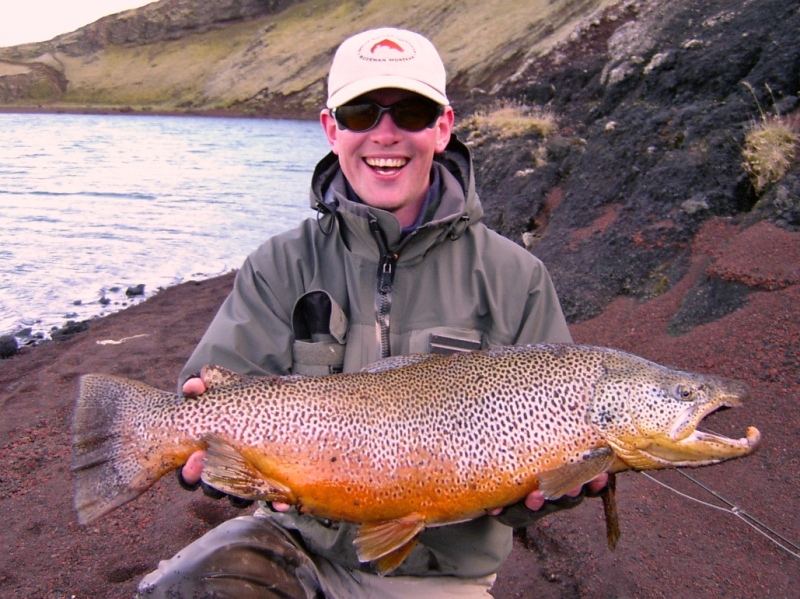 The upper regions are fantastic for those who want to get away from it all and just walk around in beautiful nature along a beautiful river and fish in total privacy. On the map there are parking places marked and we recommend leaving your car at these places and walk. Be careful not to leave your car inside fences with horses or cows.
You can expect to catch good number of trout from 45-55cm in Svarta but it's not uncommon to catch fish over 60 cm.
Price per angler: €1450 (price based on 2 angers)
Accommodations in self catering farm hotel. Full board can be arranged by request.
This offer Includes: Permits, self catering accommodations, 4×4 jeep, GPS navigator and maps of fishing areas. Gas not incl.
Price per angler in Hrauneyjum twin bed with private shower: 1620 (breakfast incl)