Fishing Iceland-fly fishing travel is Icelandic travel agency that specializes in fly fishing trips in Iceland.
Since 2009 has fishing Iceland offered anglers from all corners of the world destinations ranging from high class luxury lodges for salmon fishing to camping in the Icelandic highlands in search of Trophy trout. Fishing Iceland works in partnership with Fishing & Hunting destinations(F,H,D) lease holder for the River MIdfjardara
F.H.D is a well organized fishing & hunting outfitter aiming to give our clients the best service possible when visiting one of our well picked destinations. We have years of fishing and hunting experience all over the world as well as in guiding fishermen and hunters in Iceland. This is our passion and our biggest reward is a satisfied client that will return to us for the same experience or to try something new with us next year.
Fishing Iceland has group of experienced guides. You don't need years of fishing experience to join us, we have great team of guides who are by your side the whole time and make sure you get the most from the trip.
Contact/Booking
We'd love to hear from you.
FIshing Iceland. F.H.D. ehf. Suðurlandsbraut 16 108 Reykjavík Iceland
Email: info@fishingiceland.com
Phone: Helgi +354 823 4990/ Hjalmar +354 865 6162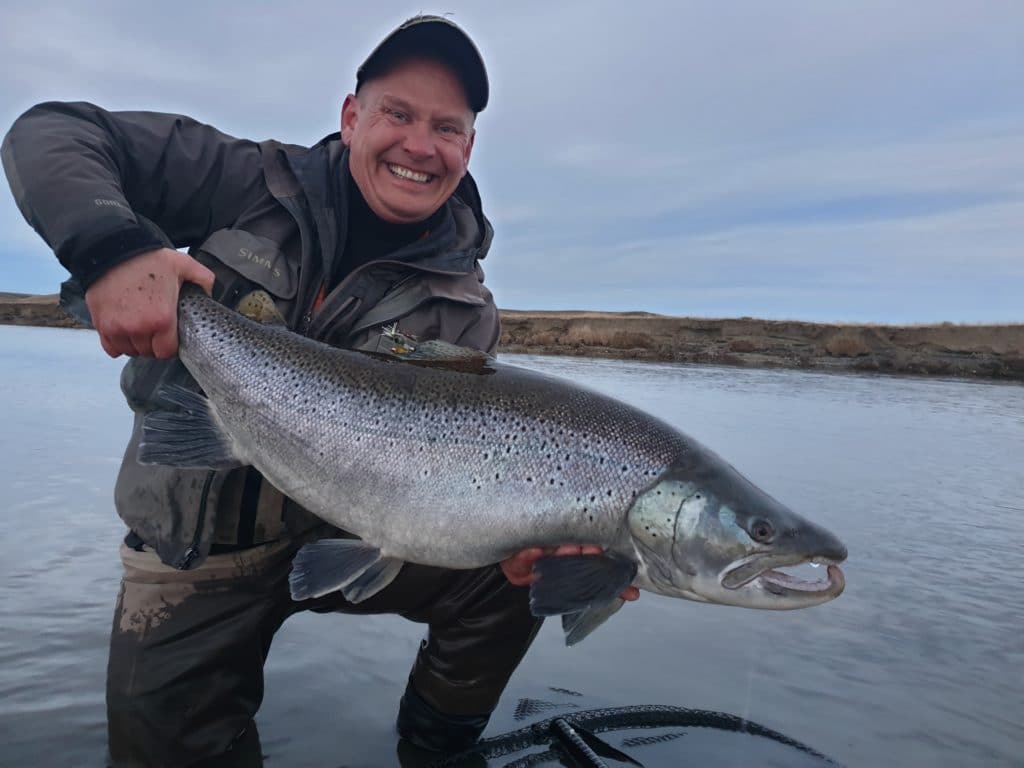 Helgi Gudbrandsson, or Helgi as we call him

Manager/Head guide
Professional fly fishing guide
+354 823 4990
Age: 47 looking 25
Helgi Gudbrandsson FI manager has over 35 years of fishing experience. Helgi grew up in the west fjords of Iceland in a town called Patreksfjordur where he was spending all the summer days fishing. Helgi landed his first arctic char when he was only 4 years old.
Helgi started fly fishing at the age of 13. He has years of experience of guiding and you will be fortunate to have him by our side when fishing for Atlantic salmon, brown trout or Arctic char in Iceland.
Helgi spends up to 130 days per season in waders, guiding or fishing in Iceland's best salmon and Trout Rivers.
The nature protection is a priority in his free time and he is spokesman for Continental Trout Conservation foundation in Iceland. Protection of the trout In Iceland and good management of the fishing are a priority in his fishing life.
Phone: 00354 8234990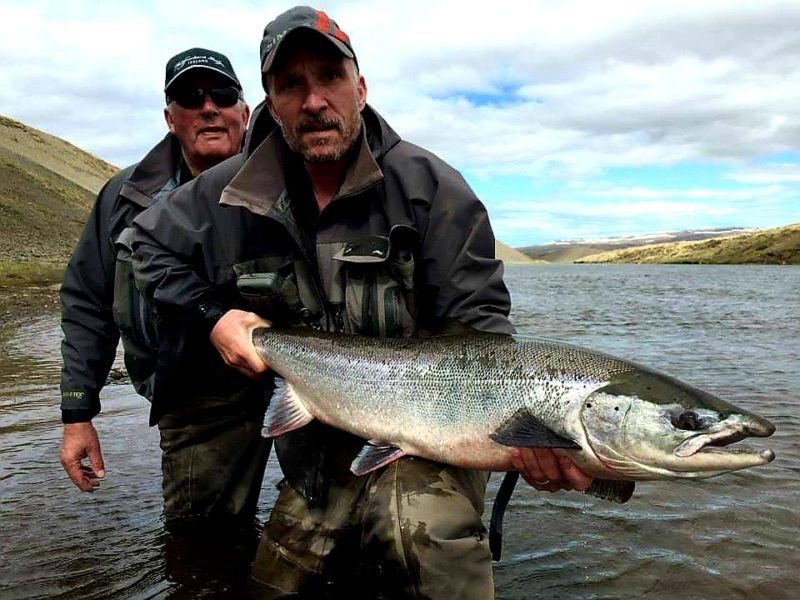 Hjálmar Ingi Magnússon or Hjalli as we call him here in Iceland

Sales/guide
Professional fly fishing guide
+354 865 6162
Age: Unknown, looks some where between 35-?
When it comes to fishing, Hjalli gives the word experience new meaning. Hjalli has been guiding in the East coats, West and North West cost of Iceland for salmon and trout.
Iceland is famous for the saga, Vikings and that kind of stuff.
Hjalmars saga Magnussonar was written 1475 and tells saga of Viking, tall, strong and extremely handsome, who where fishing with bamboo stick and feathers from Eagles and Falcons… we suspect that our Hjalamar, coarse nobody knows where hes coming from. Hes love for the sour ram testicles and rotten shark give us a reason to belive hes old…..very old.
Call: +354 865 6162