Go fishing for the big Brown trout in Iceland and fish lake Tindavatn
The fish
Tindavatn in the Icelandic highlands hosts only brown trout. There is a lot of fish in the lake and many of them are huge. Average size in the lake is really impressive but it is around 3-4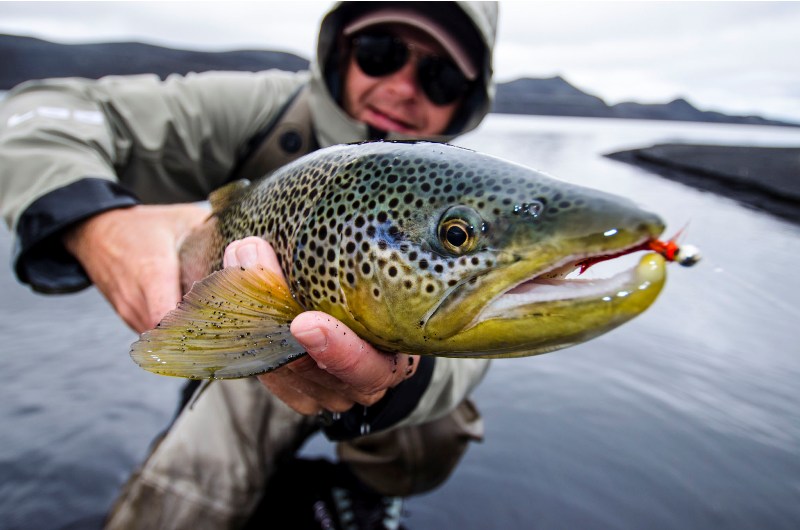 pounds, but bigger fish are landed every week, often going above double figures, biggest last year being 8 kilos ore 16 pounds!
The fish manly eats midges and you can have a huge midge hatch, which can make the fishing even more challenging but most of the time the fish are really eager to take. When fishing Tindavatn you will most often be using streamers but nymphs and dry flies often do the trick.
The lake
The Lake Tindavatn is not well known, and for a good reason, it has been held secret and not allowed to fish there for many decades, which makes the lake unique in Icelandic nature. Tindavatn is a part of the veiðivötn area but sold separately, and is one of the most exiting lakes to fish for brown trout in Iceland.Tindavatn is a fly only and a catch and release lake which has proven to have insured quality fishing both in quantity and size of the fish.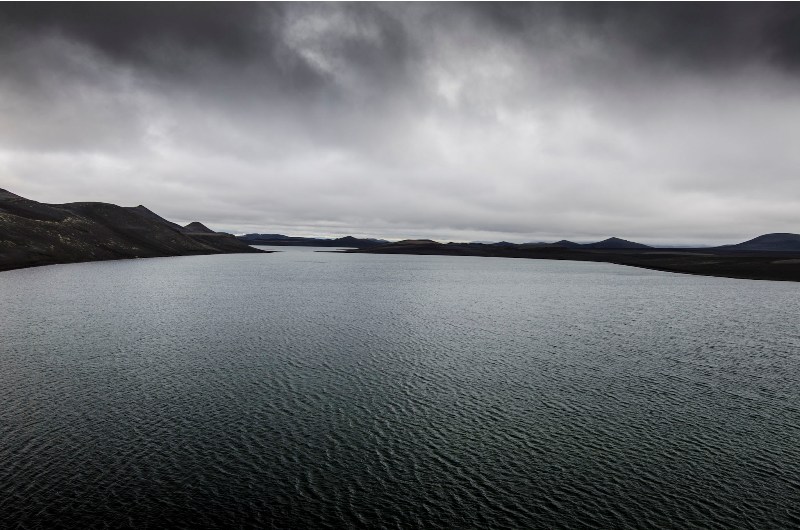 After a 2 and a half hour drive from the capital Reykjavík you will find you self in the middle of Icelandic unspoiled nature, and when you start casting in Tindavatn you will get the feeling that you are fishing on the moon for there is black sand all around you and nothing that reminds you that you are even on planet earth. The film Oblivion featuring Tom Cruise was shot in the nearby neighborhood.