The river Hedinsfjardara is one of the top river for Arctic Char fishing in Iceland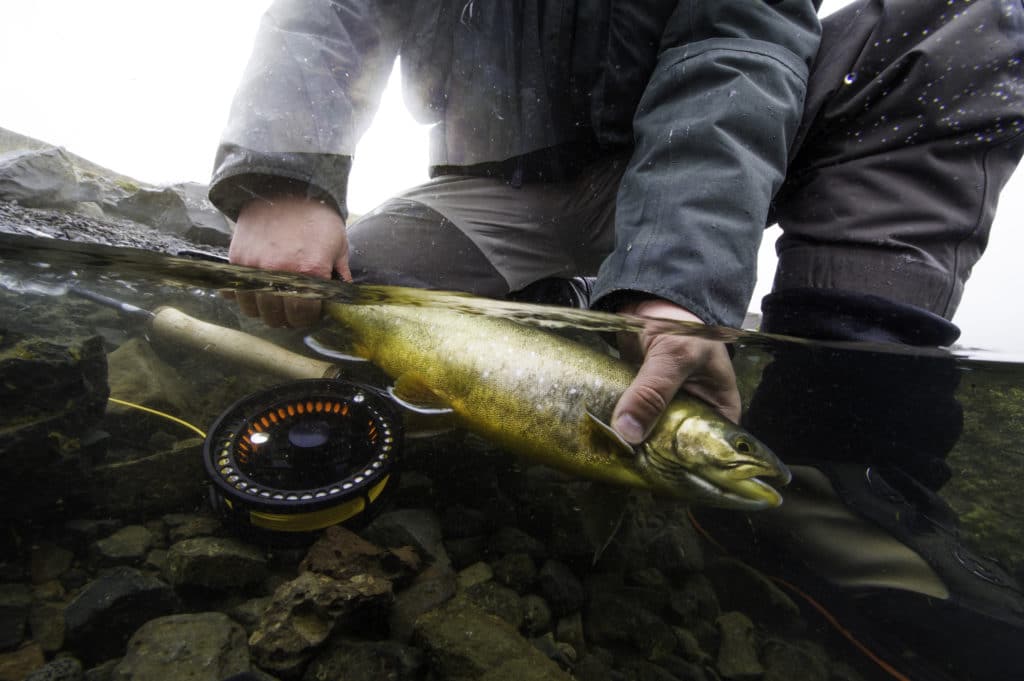 River Hedinsfjardara which is often called Fjarðará is in Héðinsfjörður Iceland, about 3,5 hrs drive from Reykjavík.
The river is a beautiful rather small and clear ,about 6 km long and only only fished with two rods per day.
When fishing the river it's important to be extremely careful when approaching the pools because the arctic char gets easily spooked. This is perfect river for a light weight rod and small flies.

River Héðisfjarðará has always been one of Iceland´s best keep char fishing secret, and for decades only fished by the landowners.
The river is famous for its average size of Arctic char. And the quantity of fish that run the river.
Our guests will have the whole valley for them self there are no roads in the valley or by the river. So it is all walking just you and your fly rod.
Because Iceland is a fairly young island the entomology here is quite different from other parts of Europe. For example May flies are very rare in Iceland so only a few imitations should be brought here for fishing. Midges and caddish are two of the most predominant species in Iceland so imitations of those should be brought in all life stages
Nymphing, in Iceland is great fun and an essential skill to have when trout and char fishing in Iceland.

Streamer fishing is quite popular in Iceland and often streamers catch the biggest fish. In some rivers and lakes fish rely heavily on stickleback as a food source as well as small subspecies of char. In these circumstances as well as in the spring and autumn streamers can be deadly.