For Sea Trout fishing in Iceland is the River system, Vatnamót a great choice, both for spring and autumn.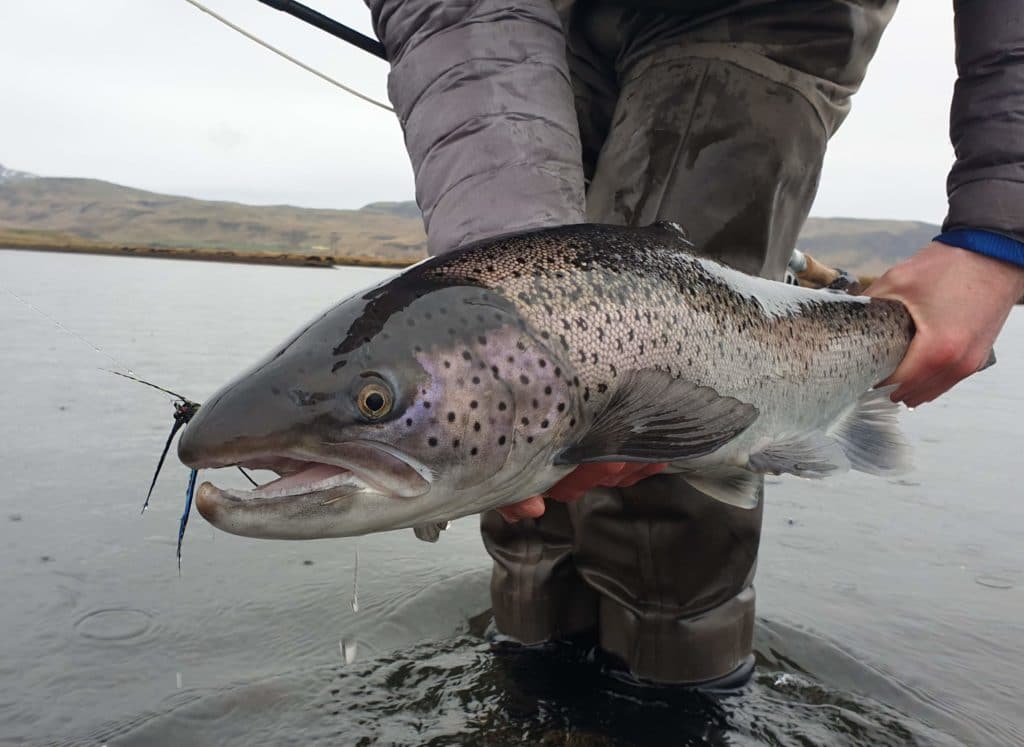 Vatnamót is in fact a sizable area where some glacier rivers and gin clear creeks converge.
The view from the Vatnamot up to the highlands and glaciers can be quite breathtaking. When you fish for Sea Trout in Vatnamót in clear sky, you're able to see Vatnajökull, Europe biggest glacier.

The Vatnamot boosts of some very big Sea Trout, some years it holds the record for the biggest in Iceland. It is fished by 5 rods and there is a self-catering Lodge 15 min drive from the fishing spot.

To fish the Vatnamot you need to wade and find the tunnel in the sand bottom , who can change between days. Its mostly fished with streamers and sink tips. The sea Trout can be very aggressive, and when you find a hot spot you can expect to catch many in a row.
There are few Arctic Char also and you can hook occasionally Atlantic Salmon.
Sea Trout can be a great fighter and in this big water system so make sure you have enough running line.
Vatnamót is great to fish April through May, and lat August the Big ones starts to run, until Oct 10th
Fishing season: April 1st to October 10th
Average size: 5 pounds.
Tackle: Single handed rods, line weight, 6-7 sinking, double hand 12-14ft sink tip
Access: good.
Number of rods: 5
Distance from Reykjavík: 285 km,South East