Haukadalsá – Atlantic salmon
The River
River Haukadalsa flows from the lake Haukadalsvatn in the valley Haukadalur in the west of Iceland. The river sytem is 8 kilometers long and fished with 5 rods in total.
The river is fly only and we recommend single handed rods, floating lines and small flies and riffling hitch when fishing the river. The size of the river and clarity of water create these special circumstances for sightfishing for salmon. The river is also perfect to get the fish to the surface. Guest will be well taken care of in the old but newly renovated lodge that is perfectly located on the river banks overlooking one of the best pools in the river. Most beats are can easily be walked to from the lodge.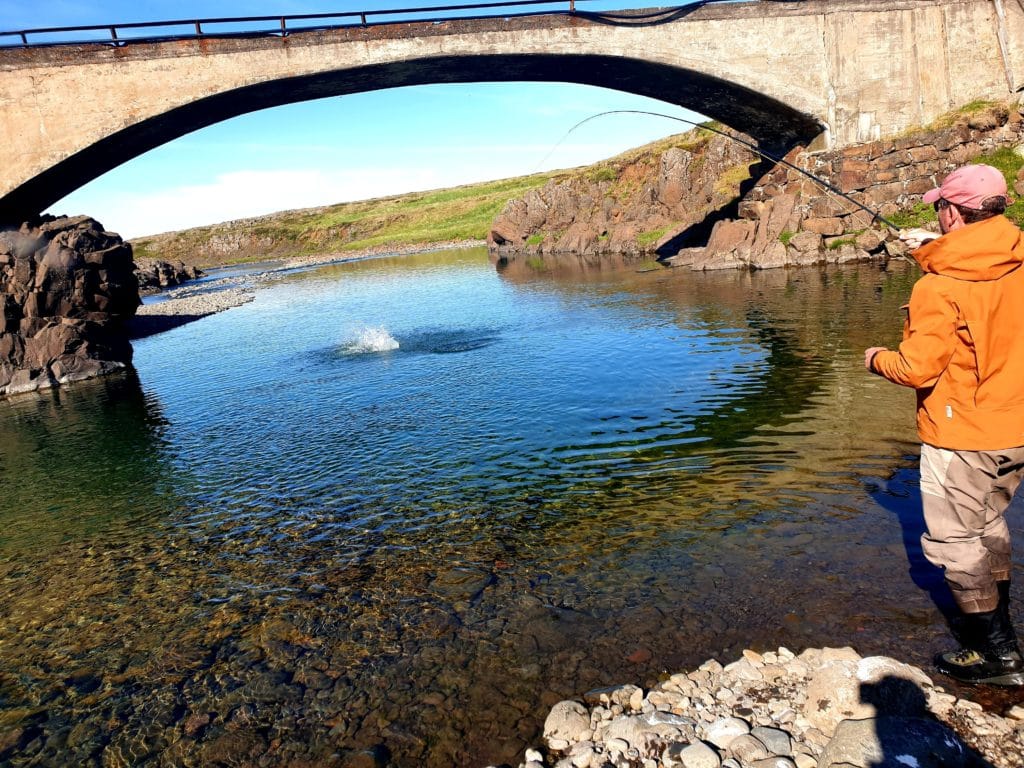 Fishing in Iceland – Haukadalsa
single handed rods, 6-8 weight class are great for the gin clear Haukadalsá. However shorter double handed rods or switch rods may be handy for those who prefer that style of fishing. Light tackle and small flies.
Tackle and flies for the Haukadalsa River

Flies we recommend are small doubles or trebles in sizes 10 – 16. Bring the patterns you believe in the most but make sure you have a good selection of colors and sizes. Small tube flies and cone head tube flies are also good to have. Those weighted tubes to get down and the small plastic tubes for that different movement in the water. Hitch tubes and Sun Ray Shadows are a must as well.
We recommend using tippet strength of about 12 – 15 pounds. Clarity of water, size of water and the size of fly play the most crucial part in that recommendation.
Bring chest waders, warm undergarments, a water and wind resistant jackets, cap or hat and please do not forget Polarized glasses to better see the fish as well as provide protection for your eyes.
The lodge
As mentioned the lodge is perfectly located on the river banks overlooking the river. You can see one of the best pools from the living room and on those bright summer's nights it is magical seeing salmon jumping from the lodge window.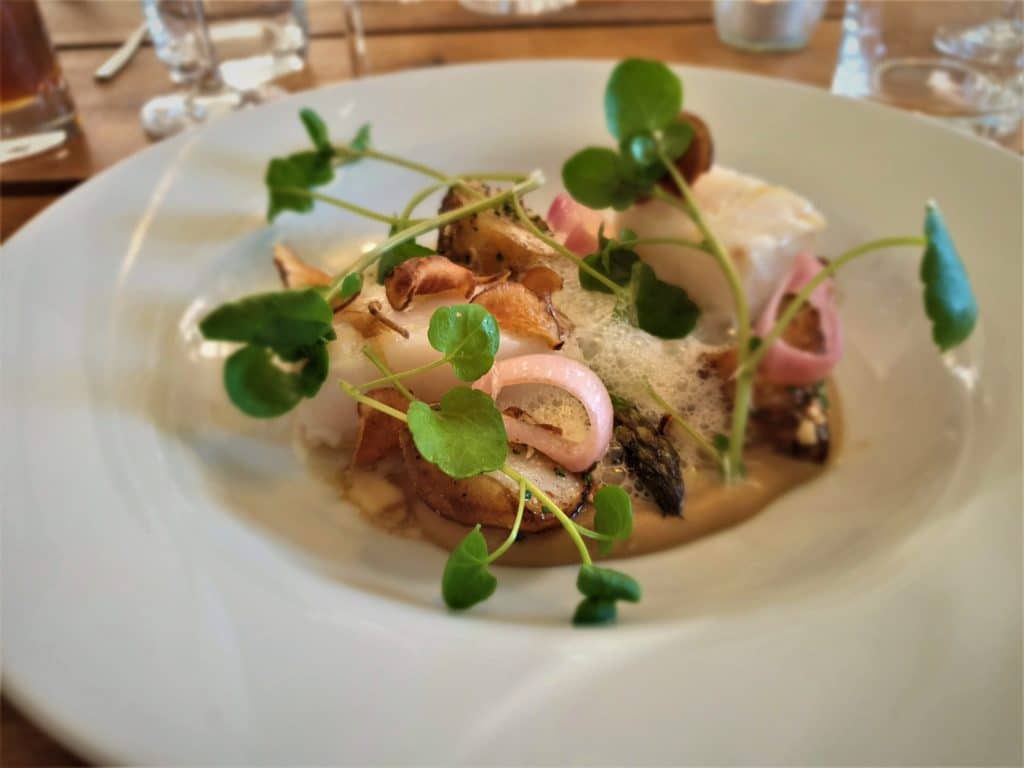 There are 6 double bed rooms in the lodge, each with en suite facilities. Outside the lodge there is a hot tub to soak tired bones in after a long day of fishing. The lodge has been renovated for the 2013 season and it is our hope our guest will feel very comfortable in the lodge when not fishing.
Season: June 20. – September 21.Fishing in Iceland – Salmon on Haukadalsa
Location: Dalasysla, West Iceland. 150 km northwest of Reykjavik
Rods: 5
Average catch rates: 5 year average 620 salmon per year.
Tackle: Single handed rods 9ft", weight 6-8, floating line
Recommended flies:
Green Butt (sizes 14-18, also micro cones and
Black & Blue (sizes 14 – 18)
Haugur (sizes 14 – 18)
Collie dog (sizes 12 – 14)
SunRay Shadow (1-. ½ inches)
Hitch tubes and micro Hitch
Black & Red Frances (sizes 14-18)
Black & Red Frances micro cones and ¼ "inch tubes)