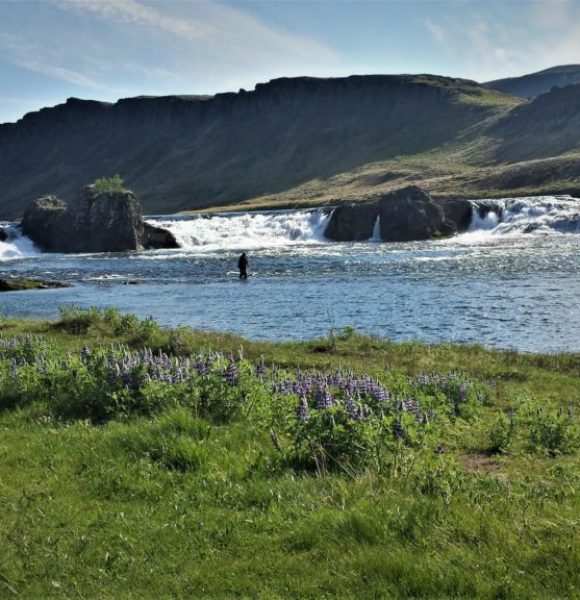 River Norðurá in Borgarfjörður is to many anglers the best salmon river in the country and the average seasonal catch for the past 10 seasons is just over 2000 salmon.
The river has over 170 marked pools. Their diversity is vast, ranging from neat riffles, gullies and to large and powerful runs. She has three main waterfalls, each a remarkable beauty in its own right. Of those, Laxfoss is probably the most famous, do in no small part, to Iceland's most famous passenger ship that bore the same name.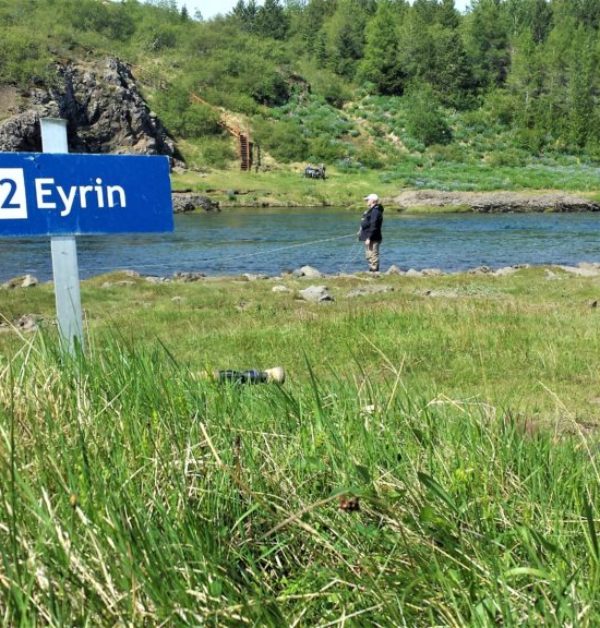 Most of the river can be fished with single hand rods, though a switch rod or small spey rod can be very useful on some of the wider pools especially early in the season. We suggest 6 to 8 weight rods with floating lines.
The Atlantic Salmon in is aggresive for riffling hich and
The lodge, Rjúpnahæð, has 12 twin-bedded rooms, all with en-suite bathrooms allowing individual anglers the luxury of a private room each. The food is of the highest quality with a dedicated chef preparing three full meals each day. Amongst other attributes the lodge offers a fully stocked bar, dining room, sauna, dedicated drying room and hi-speed wi-fi.