Fishing Iceland offers fishing day tours for salmon and trout in Iceland. We have great destinations near Reykjavik and Akureyri to fish for Trout or Salmon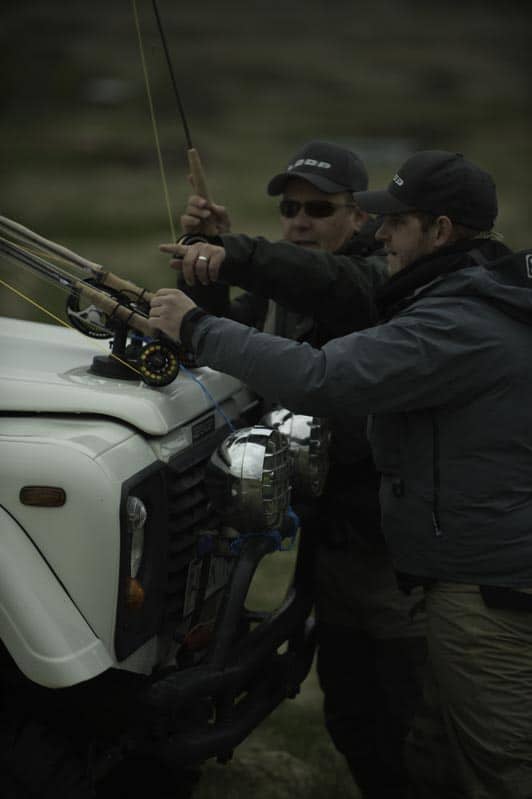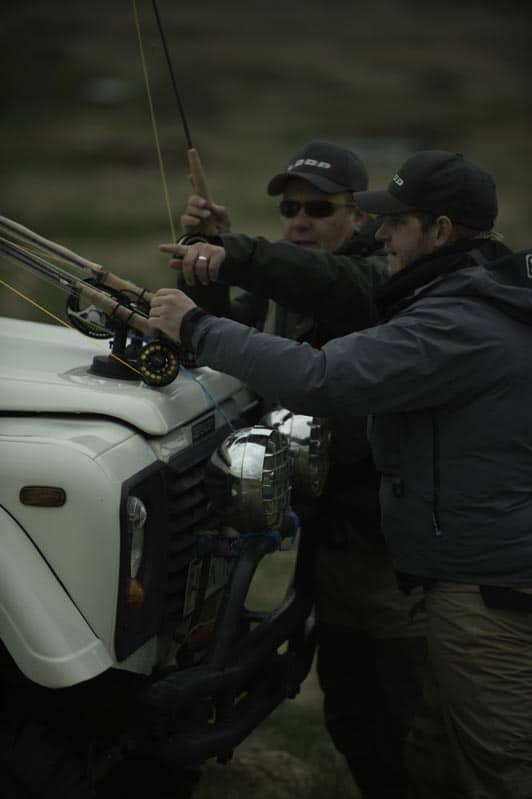 Day trips are a great choice for those who are looking for a memorable fishing experience on their visit to Iceland.
We offer a professional touring guide, who will make sure that you catch as much as possible on your fishing trip.
Send us an email to info@fishingiceland.com or give us a call+354 823 4990 and we arrange your fishing day trip.
For salmon please send us request
Here you can see some of our day trips offer for trout
We can offer day tours for groups up to 20 persons
Bestseller
Fly fish Golden Circle day tour
We are proud of being the first Angling travel in Iceland who offers you to fish the Golden Circle Day tour.
Now you can experiment Iceland and do some great trout and Arctic char fishing on the way.
In this daytrip you will begin to visit the Kerið, from there you go fishing the River Bruara for Arctic char and Trout. From Bruara you will
enjoy the waterfall Faxi in River Tungufljot. After 10min stop at Faxi you will see the famous Geysir geothermal area. Geysir's smaller neighbor Strokkur geyser, meaning "the churn," gives a show every ten minutes blasting boiling water 65 to 100 feet in the air.
From there we go for a lunch at Gullfoss. Waterfall Gullfoss (The Golden waterfall) is Iceland's famous waterfall, and one of the natural wonders of the world. Gullfoss is also by far Europe's most powerful waterfall.
On a sunlit day, the mist clouds surrounding the hammering falls are filled with dozens of
rainbows, providing an unparalleled spectacle of color and motion.
Next fishing destination is in one of the most beautiful places in Iceland, Thingvellir National Park is also central to the nation's history. One of the few spots in the world where the Mid-Atlantic Ridge comes above water, Thingvellir is an enormous geologic rift between the Eurasian and North American tectonic plates. The rift has created spectacular scenery, including Iceland's biggest lake and dramatic cliffs.
The Trout Lake Thinvallavatn is unique in all way, Ice Age Trout big strong and can reach up to 30pounds+
Pick up at your hotel at 08:00
14:00 -15:00 lunch break at Gullfoss
Back to your hotel around 19:00
The Golden Circle DayTour includes: Professional fishing guide on a 4×4 jeep, permits for Lake Tingvellir and River Bruara, Stop by at Thingvellir National Park, Gullfoss waterfall, Geysir hot spring & Haukadalur thermal area, also Kerið crater
You can also add in your day tour to dive in the famous Silfra. The silfra in Lake Thingvellir attracts divers from all over the world, amazing place to dive in.
River Hólalá
River Hólaá is located 60km from the capital Reykjavik in the upper south of Iceland
River Holaa is very productive stream, runes between Lake Laugarvatn and Lake Apavatn. The lakes and the river host wild Arctic Char and Brown trout. the most common size range is 0,5 kg up to 1 kg, but 1,5 kg up to 2,5 kg fish are not uncommon at all.
The River Holaa has spectacular surrounding and the lush vegetation along he banks as well the rich bird life is joy to watch.
Its very providing to fish with small nymphs, size 18-22 ,dry flies and streamers.
The close distance and the quality of the fishin make river Hólaá ideal river for fishing day trip in Iceland
River Varmá
River Varma is a fantastic Sea Trout river. The river is small and relatively easy to fish with a lot of great fishing spots. Varma has a good combo of spices such as Sea Trout, Brownies, Salmon Arctic Char, eel. Sometimes you can even hook up a Rainbow Trout.
The Sea Trout size range is from 1 to 8 pounds. Each season are good number of bigger Trout landed 10-14 pounds and even bigger.
The average size of the Salmon is 4-6 pounds. Larger ones are landed each season and on one occasion was a record Salmon landed from Varma 29, 5 pounds.
Pick up at your hotel at 08:00
13:00 -14:00 lunch break.
Back to your hotel around 17:00
Includes: pick up-drop off, Professional fishing guide on a 4×4 jeep, fishing
River Fossá
River Fossá is medium size salmon & Trout River in the South of Iceland.
Foss is the Icelandic word for waterfall and you will see three stunning waterfalls where you can fish in. Háifoss at the top of the trout beat is the second highest waterfall in Iceland 122m. The landscape by the river is breathtaking.
Fossá river system is fly only, catch and release.
The salmon fishing below the waterfall Hjálparfoss late July and the prime is from August 1st trough September. The salmon cannot run the waterfall, therefor is only trout and char in the upper part.
Includes:pick up-drop off, Professional fishing guide on a 4×4 jeep, fishing permits, fishing gear, light refreshments and non alcoholic drinks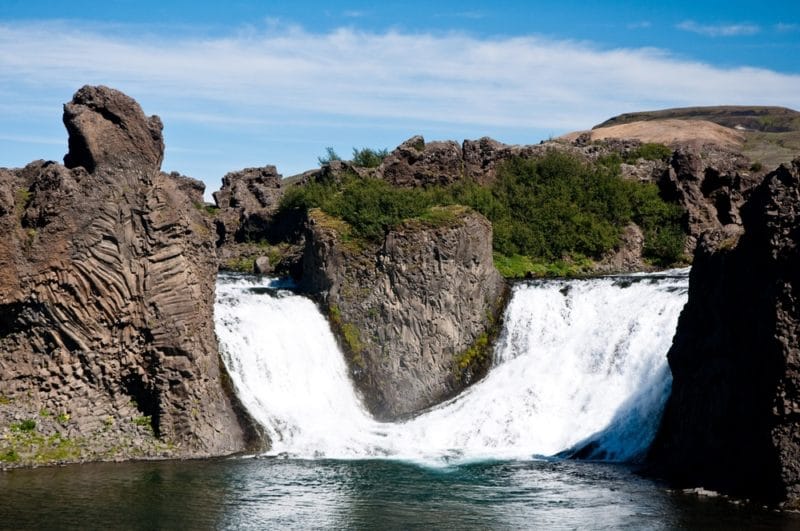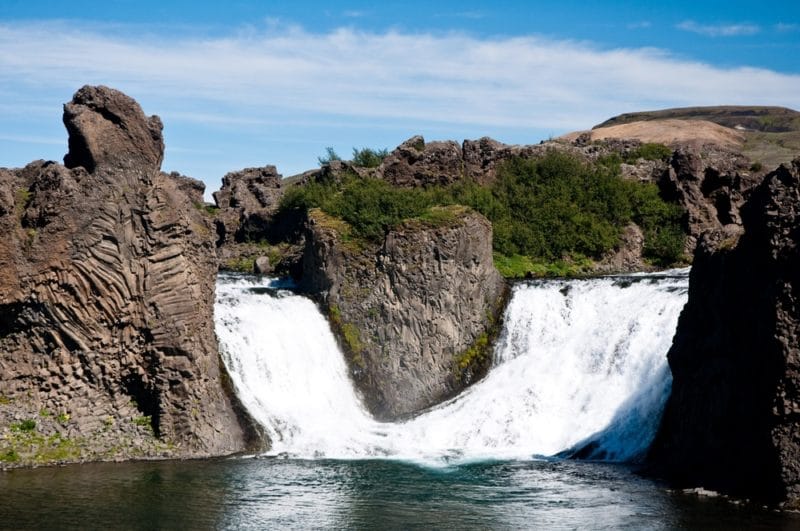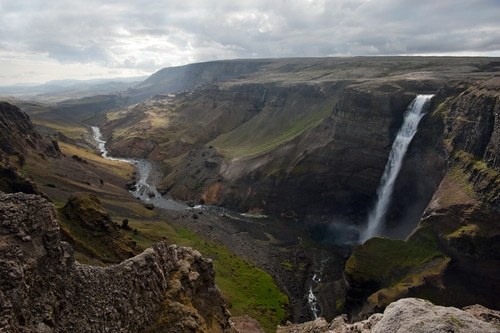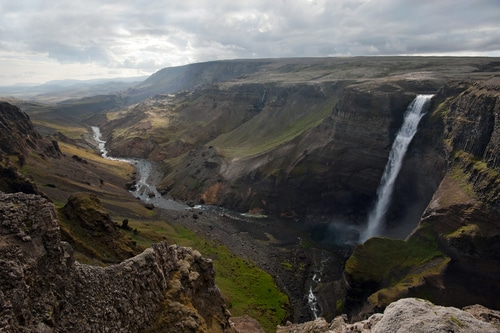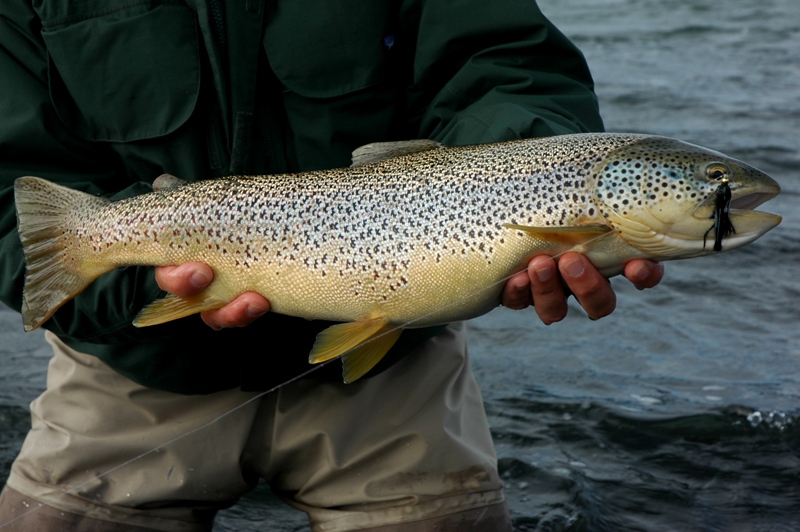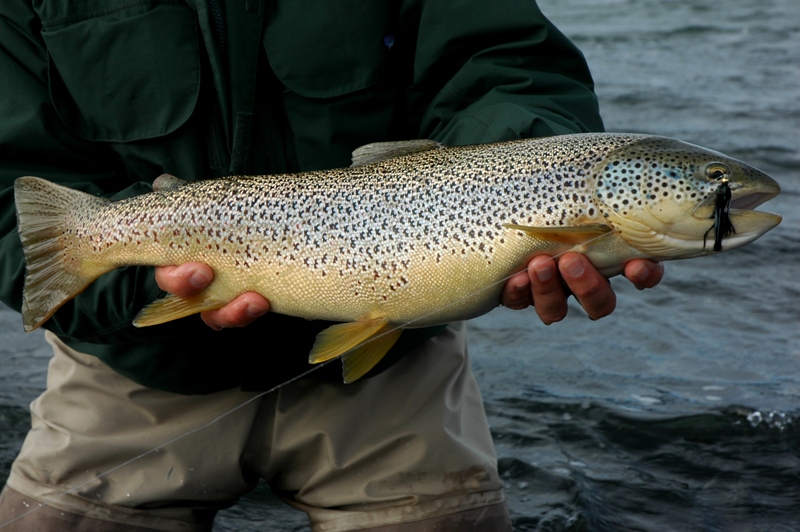 River Bruara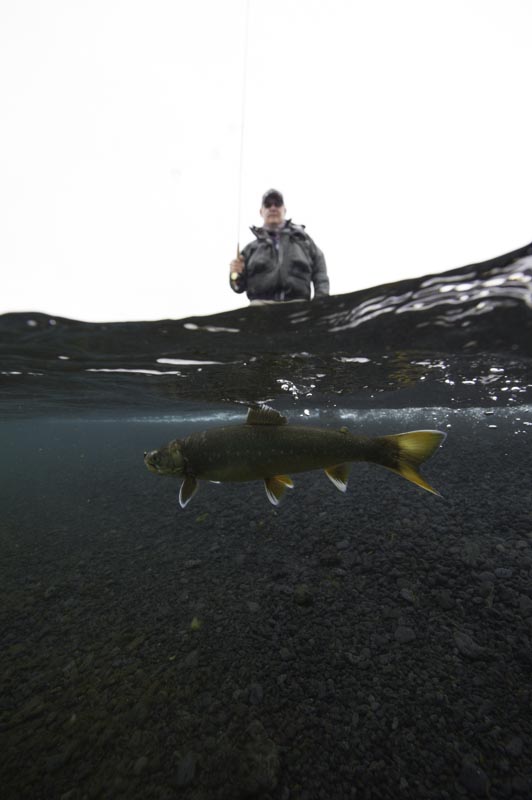 Arctic Char Fishing in Bruara is a great experience
The Brúará is one of Icelands most famous char rivers, with a good reputation for big char going up to 6 pounds and will can give you an epic fight. There is sea runes and stationary Char in the river
The River Brúará is Icelands second biggest clear water river flowing some 38 km in one of the most beautiful places in the country. The river flows with slow and heavy current throw wild and grassy landscape where fishermen will really enjoy the peace of fishing the river, where it is ideal to use nymphs with a strike indicator
Pick up at your hotel at 08:00
13:00 lunch break
Back to your hotel around 17:00
Includes: pick up-drop off, Professional fishing guide on a 4×4 jeep, fishing permits, fishing gear, light refreshments and non alcoholic drinks.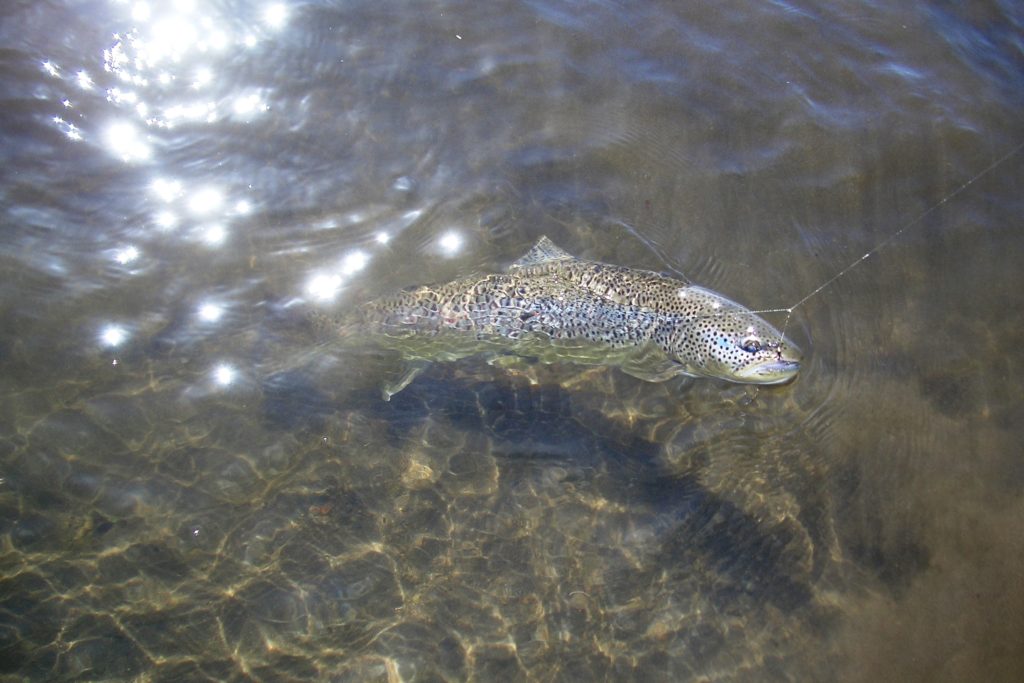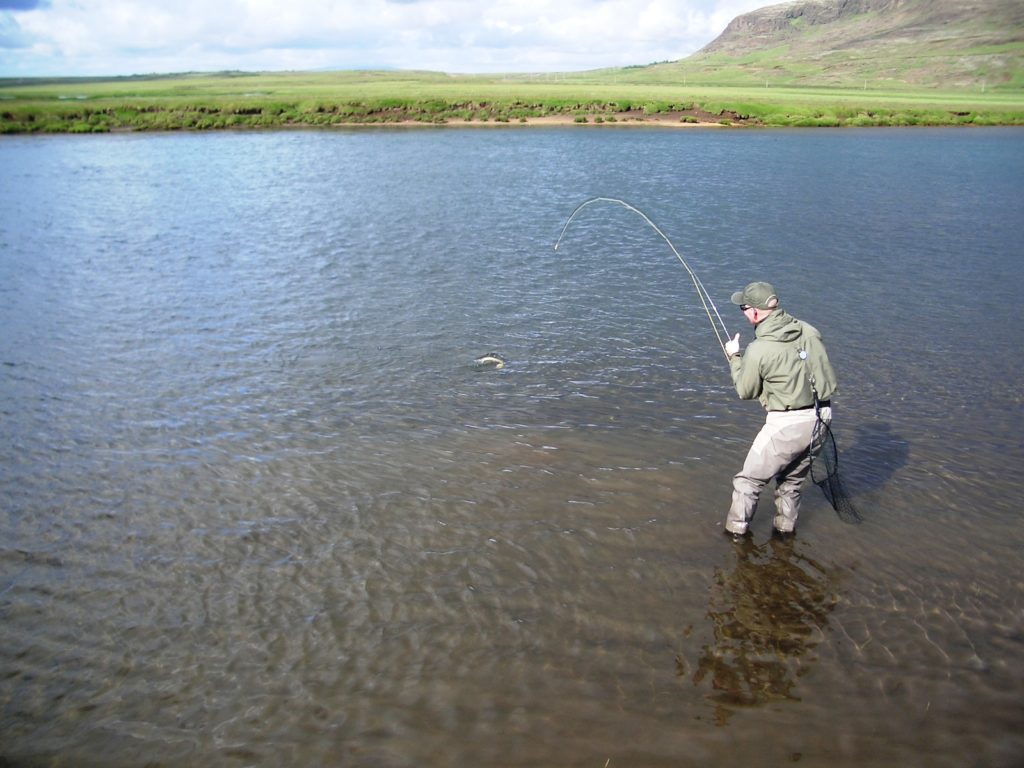 Day trip to the highlands

In the Icelandic highlands lakes you can fish for huge Brown Trout or Arctic Char.
Tindavatn in the Icelandic highlands hosts only brown trout. There is a lot of fish in the lake and many of them are huge. Average size in the lake is really impressive but it is around 3-4 pounds, but bigger fish are landed every week, often going above double figures, biggest last year being 8 kilos ore 16 pounds!
The fish manly eats midges and you can have a huge midge hatch, which can make the fishing even more challenging but most of the time the fish are really eager to take. When fishing Tindavatn you will most often be using streamers but nymphs and dry flies often do the trick.
Kvislaveita
Brown Trout's in Kvislaveita are not the biggest in Iceland, but its probably hard to find more aggressive trout's to fish for in Iceland
The trout can be extremely aggressive in the Kvislaveitu. It's fantastic to fish with streamer and floating line in the surface and sometimes you raise the same trout several times before the hammer the fly. The Average size is 1-2 pounds but often are trout's up to 10 pounds are landed
Pick up at your hotel at 07:00
Start fishing Lake Tinda at 08:00. 13:00
13:00 a short lunch break at Hrauneyjar.
Start fishing at 15:00 and fish until 22:00
Back to your hotel at midnight
Includes: pick up-drop off, Professional fishing guide on a 4×4 jeep, fishing permits, fishing gear, light refreshments and non alcoholic drinks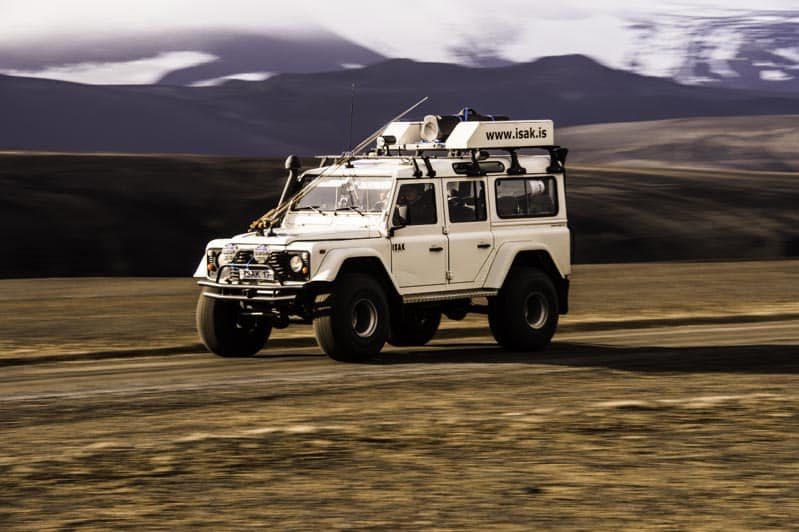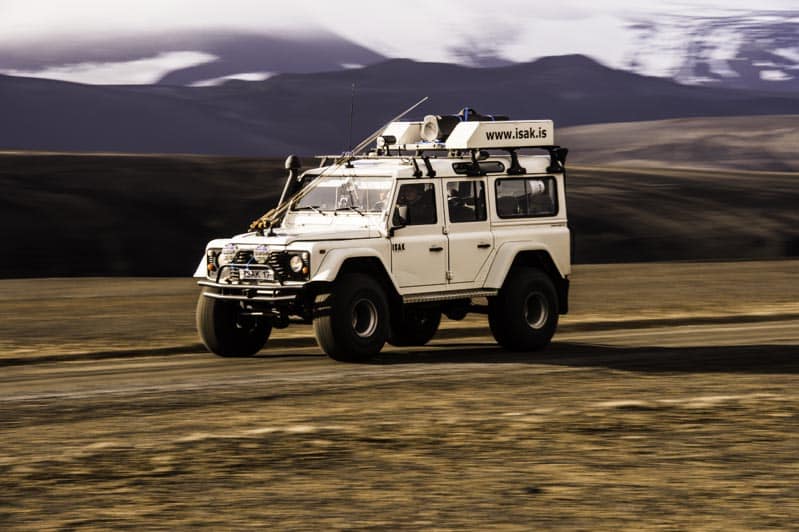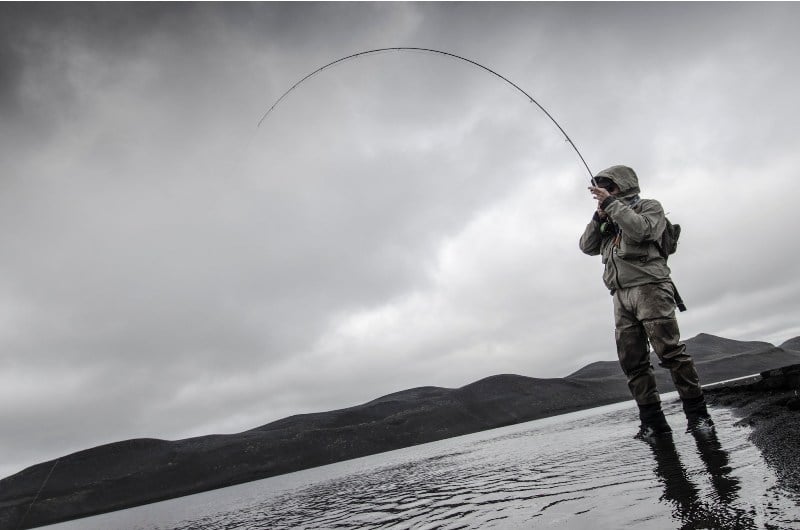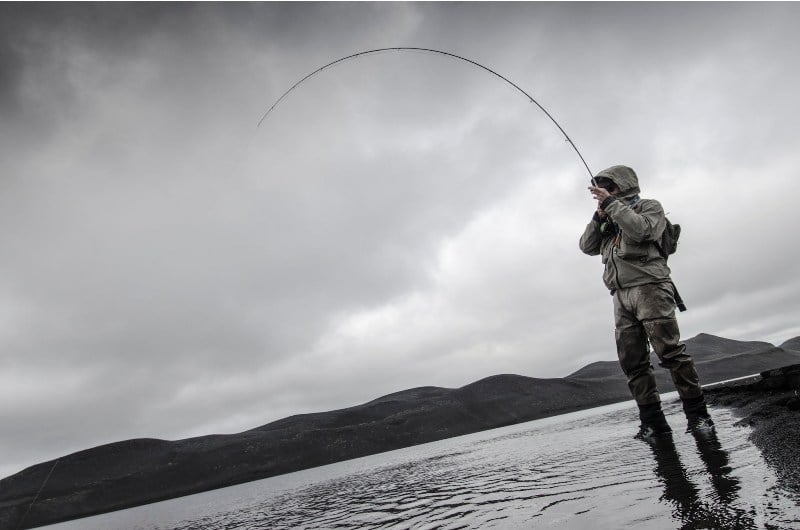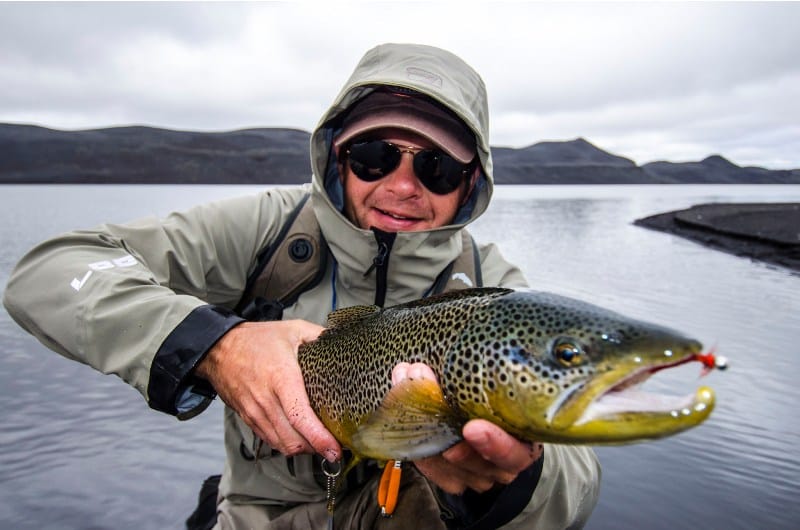 Send us Inquiry, or book your day tour in Iceland now