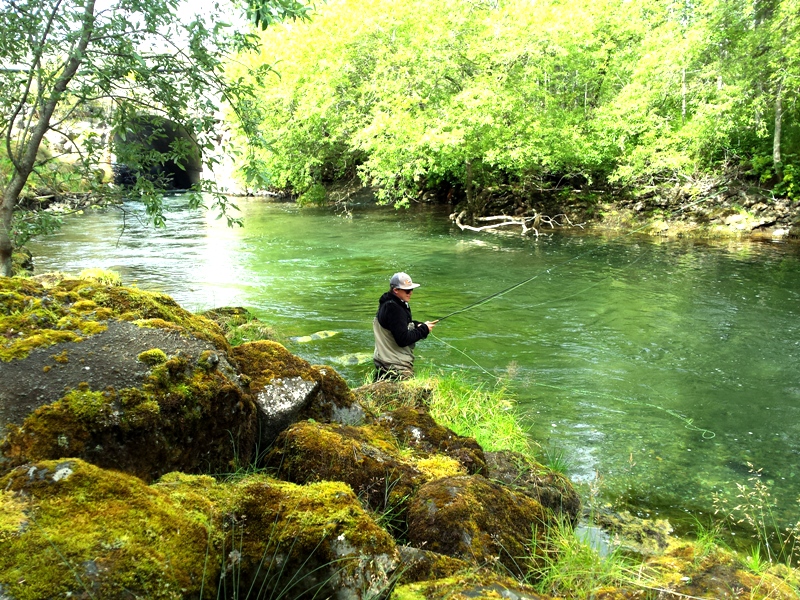 River Varmá is a fantastic to fish for Sea Trout and Brown trout in Iceland.
The River Varmá is small and relatively easy to fish with a lot of great fishing spots. Varma has a good combo of spices such as Sea Trout, Brow Trout & Char. Sometimes you can even hook up a Rainbow Trout.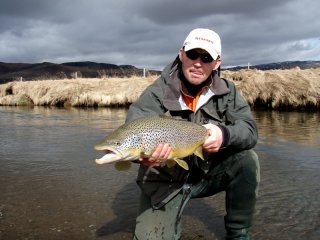 In the upper part you can find fast stream waterfalls and big slow pools who host a big trout during there the whole season.
Below the village Hveragerdi the river's course meanders calmly through the lowland areas and tributes to the largest river of the country, Olfusa, about 6 km from the ocean.
The Sea Trout size range is from 1 to 8 pounds. Each season are some huge Trout landed 10-14 pounds and ever bigger. The average size of the Salmon is 4-6 pounds. Larger ones are landed each season and on one occasion was a record Salmon landed from Varma 29, 5 pounds.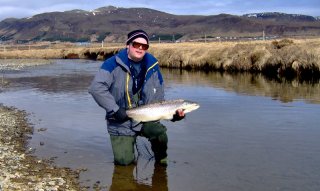 The prime time for Sea trout is from April 1st to mid of May and Mid of August to 20st of October
In the middle of summer you can fish Brown Trout, Arctic Char and Salmon.
The name Varma, means warm river. The river runs by many geyser and they warms up the river and in one pool you can fish where the steam is coming out from the cliff few cm above the water.
If you like daytrip for Trout fly fishing in Iceland Varma is a perfect choice.
Varma is fly only and catch and release.
Fishing season: 1st April to 20th October.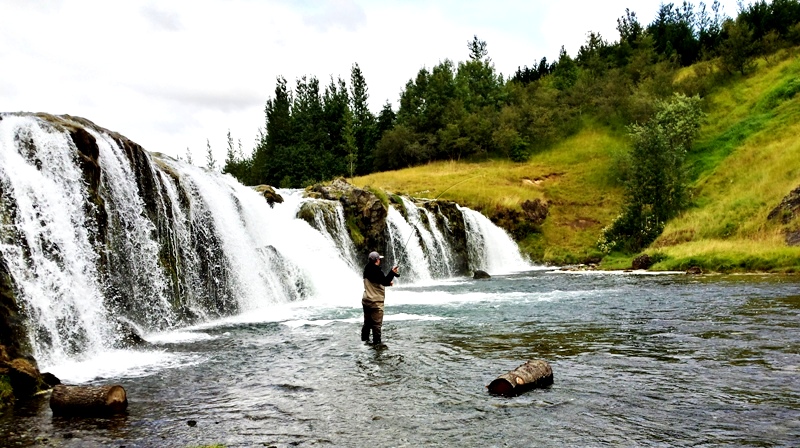 Average size: 2 pounds.
Tackle: Single handed, line weight 4-7.
Floating line.
Access: Very good.
Number of rods: 4.
Distance from Reykjavík: 35 km
Lodging: self catering summer house,
or at one of the nearest full service hotels in the area
For further information or booking please send your inquiries to