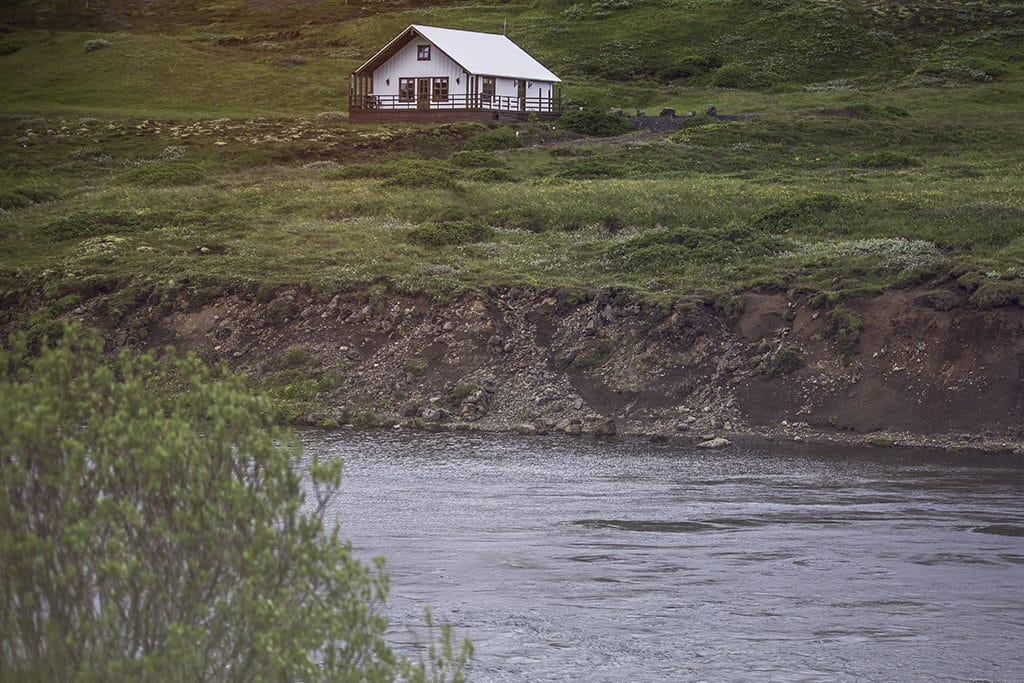 Go salmon fishing in Iceland and fish River Sog for Atlantic salmon
The River Sog lies in the south of Iceland, around a one hour drive to the east from Reykjavik. It is the largest spring-fed river in Iceland and runs from Lake Thingvallatn to its junction with the glacier-fed river Hvita although, due to hydro-electric installations, only some 12 kms are passable by salmon.
The River Sog has a healthy population of salmon and arctic char. Most of the salmon are grilse in the 5 – 10 lbs range but a fair number of multi-sea-winter fish are caught each year ranging up to [25] lbs. The char average [1 lb] but run up to [8] lbs.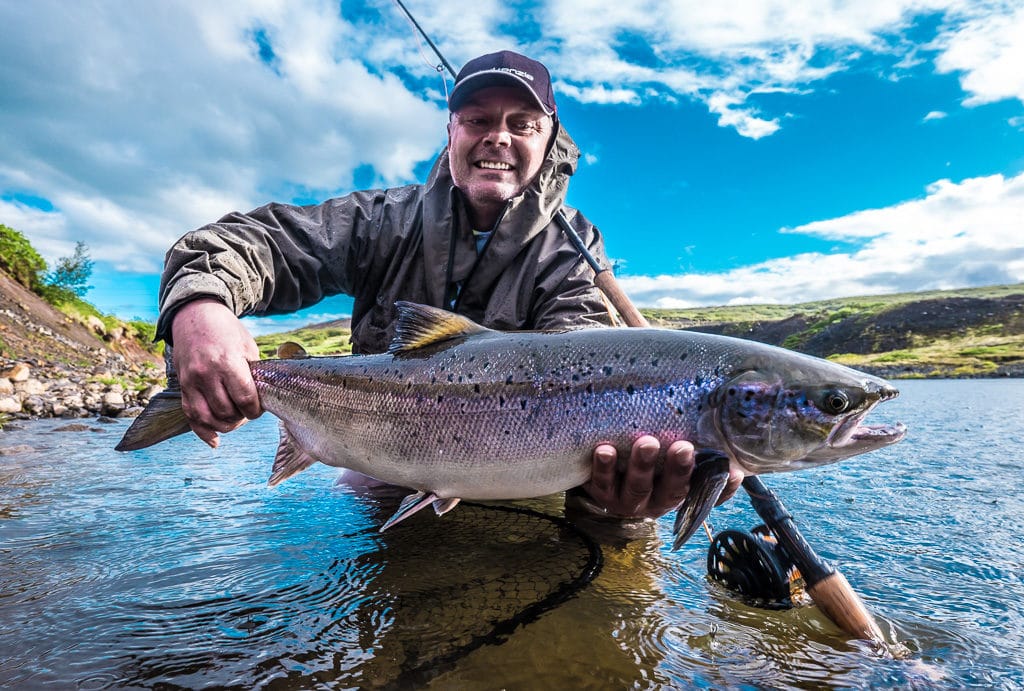 The Sydri Bru beat is the private left bank of the top [2.5/3] kms of the fishable section of the river and fishes one or 2 rods. It has [8] pools although the majority of fish are caught in the top (home) pool. Annual salmon catches on the beat range from [110 to 240] fish. Fishing is with either single-handed or light double-handed rods and floating lines.
As the water level in the river is controlled by the hydro-electric dams above the beat, low water, even in a dry summer, is not a problem.
The lodge at Sydri Bru is a self catering lodge, but full on board accommodation can be arrange up on request. The Lodge it is unusually spacious and comfortable for a fishing lodge with a large kitchen and sitting/dining area (with WIFI and TV), three double bedrooms and a family bathroom. The lodge is a short drive from the town of Selfoss which has a number of good restaurants and convenient shopping.
If our guests like the privacy at the lodge but rather like some fine dining instead of self catering, Grimsborgir restaurant is only 5 min drive from the lodge. Grimsborgir restaurant welcomes our guest to the restaurant and bar.