Hunting in Iceland
Ptarmigan season
Friday 24. Oct to Sunday 26. Oct.
(3Days)
Friday 31. Oct to Sunday 02. Nov
(3Days)
Friday 07. Nov to Sunday 09. Nov
(3Days)
Friday 14. Nov to Sunday 16. Nov
(3Days)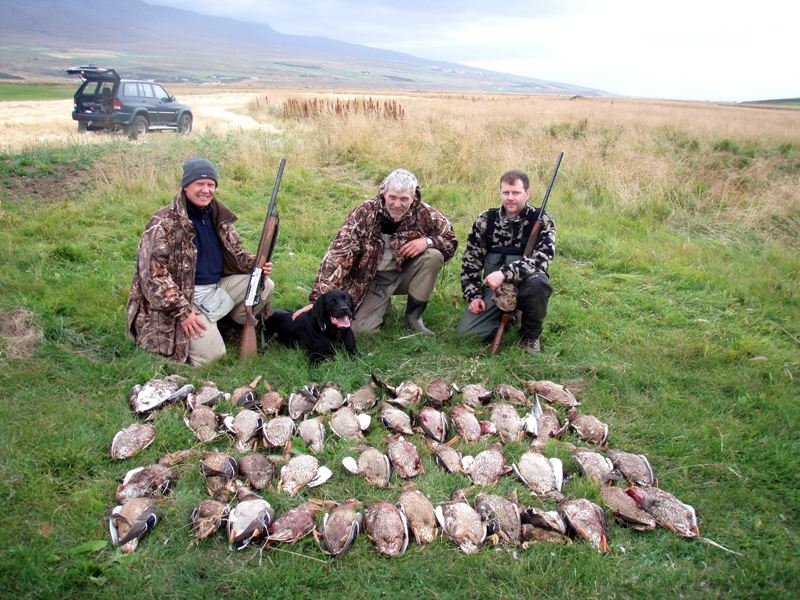 Ptarmigan hunting is a popular wing shooting sport in Iceland and game is plentiful. There is only one Ptarmigan species in Iceland, the Rock Ptarmigan. This is a wild bird only. We offer Ptarmigan hunting in the North and South part of Iceland. This is one of the prime hunting areas for Ptarmigan in Iceland.
From 20 August to March 15th
Goose hunting in Iceland is a great experience and the prime is around middle of September. Most common is Greylag geese (Anser anser) and Pink-footed goose (Anser brachyrhynchus
Duck season 1. Sept to March 15th
Guides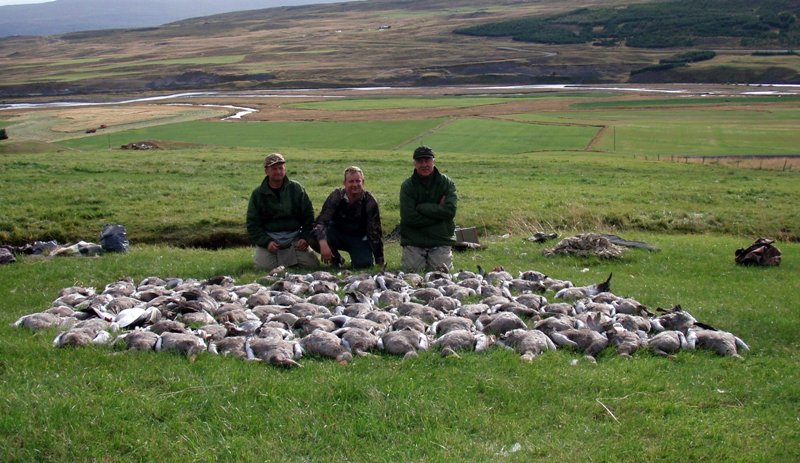 We offer pro hunters for guides. They are expedient and safe professionals who focus on your safety and cater to the ability of each individual hunter. Our guides pride themselves on their ability to get our hunters within range of the animal desired.
Please send your inquiries to info@fishingiceland.com